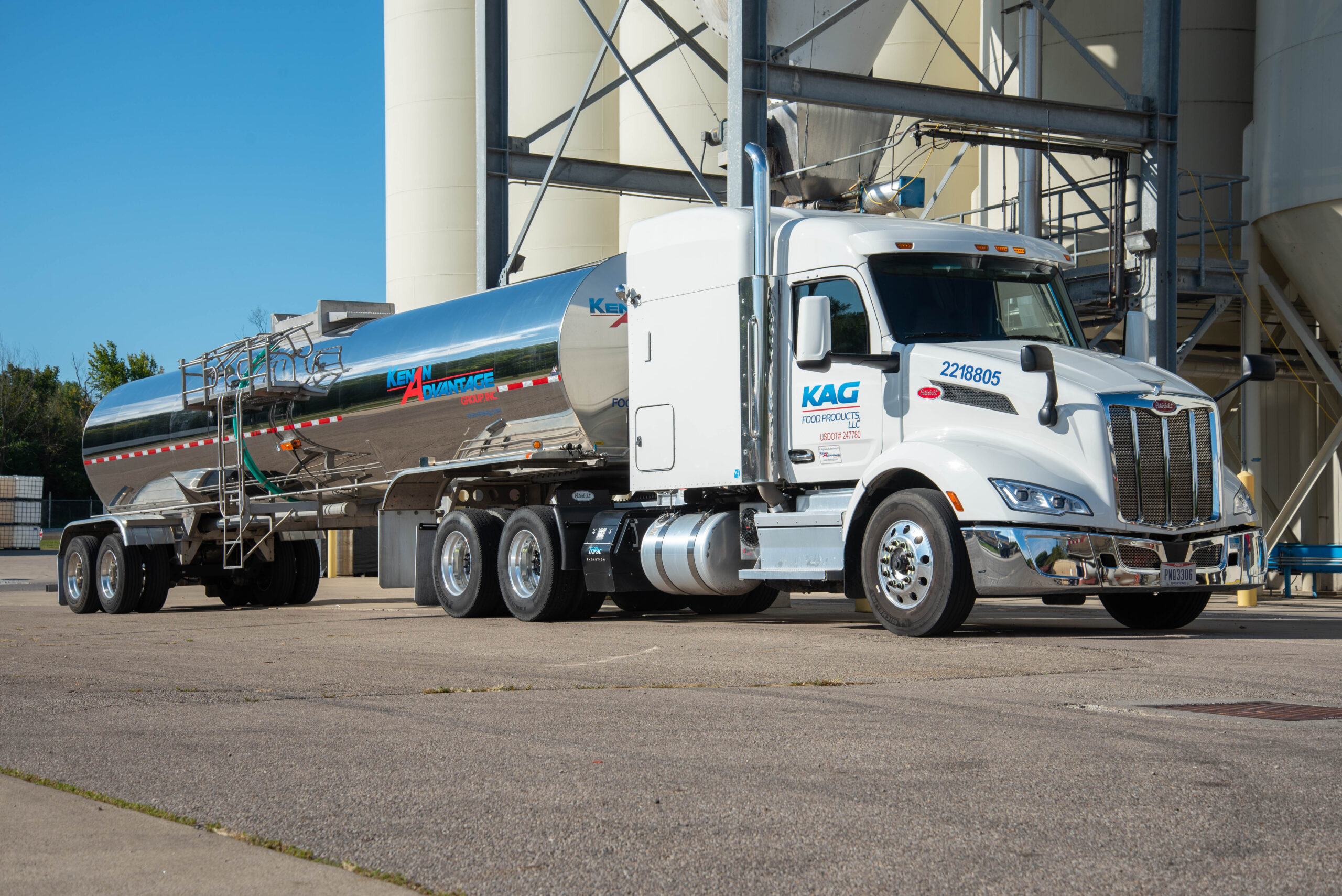 KAG Acquires Idaho Milk Transport
Posted on: October 12, 2023
KAG Acquires Idaho Milk Transport
NORTH CANTON, OH, October 11, 2023 – The Kenan Advantage Group, Inc., announced it has acquired Idaho Milk Transport, Inc. (IMT). The Burley, Idaho-based company transports bulk dairy, edible oils, juices and other liquid food grade products throughout the U.S. and Canada.
According to Tyler Coventry, KAG's Executive Vice President of Food Products, "The acquisition of IMT provides us with an excellent platform to enhance our service offerings to the liquid food grade industry, primarily dairy, while also expanding our geographic presence in the Pacific Northwest. The transaction includes three tank wash facilities, which will complement our growing internal and third-party tank wash business. These key factors allow us to better serve our current and future customers, which is our strategic focus with any partnership."
As part of the transaction, the entire IMT team will join KAG within its Food Products division, including approximately 160 professional drivers and 40 operational and administrative professionals. IMT's co-founders, Gene and Robert Brice, will remain with the company throughout the transition. KAG also acquired 162 tractors, 327 specialized trailers and five facilities located in Idaho, Washington, and California.
"We started this business in 1986 by transporting milk with two trucks from local dairies to processing plants," stated Robert Brice, IMT CEO. "This has been a labor of love for us over the years, which is why it was so important to find the right partner who shared our mission of offering safe, reliable, quality, and efficient transportation services to our customers. KAG also reflects our value of putting our employees and customers first, which has been the foundation of our success," Brice continued.
The Kenan Advantage Group, Inc. (www.thekag.com) operates through its six groups consisting of KAG Energy, KAG Specialty Products, KAG Food Products, KAG Merchant Gas, KAG Canada and KAG Logistics. The company has terminal and satellite locations in 42 states and seven Canadian provinces and territories, with the ability to deliver within all 48 contiguous states, Canada, and Mexico. KAG also provides specialized supply chain logistics services through KAG Logistics (www.kaglogistics.com).