ADVANTAGES OF HAULING WITH THE NATION'S COAST TO COAST CARRIER
KAG Energy delivery provides coast-to-coast coverage for all your energy distribution needs. As a dedicated partner, you'll have access to the industry's largest network of logistical assets. In addition, KAG's team of experienced professionals will work with you to develop custom solutions that meet your unique needs. Whether you need local, regional, or long-haul or power only transportation, KAG Energy has the resources and expertise to get the job done right. You can rest assured knowing that we will take every load, deliver it on time, without incident.
Coast-to-Coast Coverage – KAG operates in all 48 continental United States, Canada and Mexico.
24/7 Scheduling Services – With nine regional scheduling centers spanning across multiple time zones, customer service is only a call away.
Growth Opportunity – Our expansive network allows us to adapt to your ever-changing needs so when your demand increases, we're here to help you grow.
Commercial Options – We have a commercial team dedicated to supporting the needs of all customers, large and small, with multiple locations and product line expertise.
Transparency – As an extension of your team, KAG Energy offers full transparency. With our advanced technology, you'll be able to track your shipments from start to finish.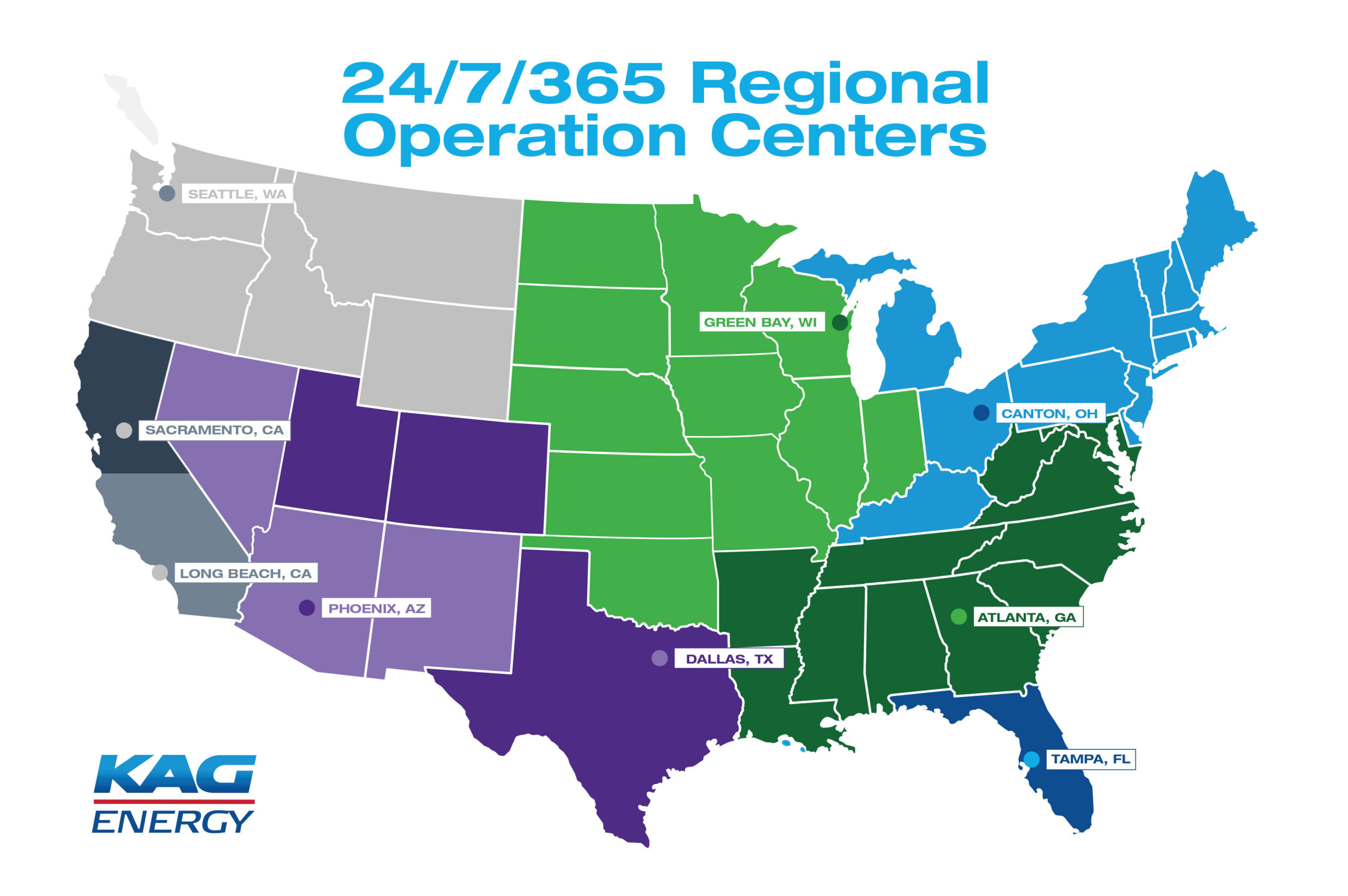 COMMODITIES HAULED
Asphalt / Heavy Oils
Avgas / Jet
Bio Diesel
Butane / Propane / NGL's
Denaturant
Coal Tar
Condensate
Crude Oil
Diesel / Gas
Gasoline Additive
Ethanol
Lube Oil
Plastics
Our uncompromising commitment to safety, innovative use of technology and investment in our team members make KAG the carrier of choice for our customers and the employer of choice for our people.