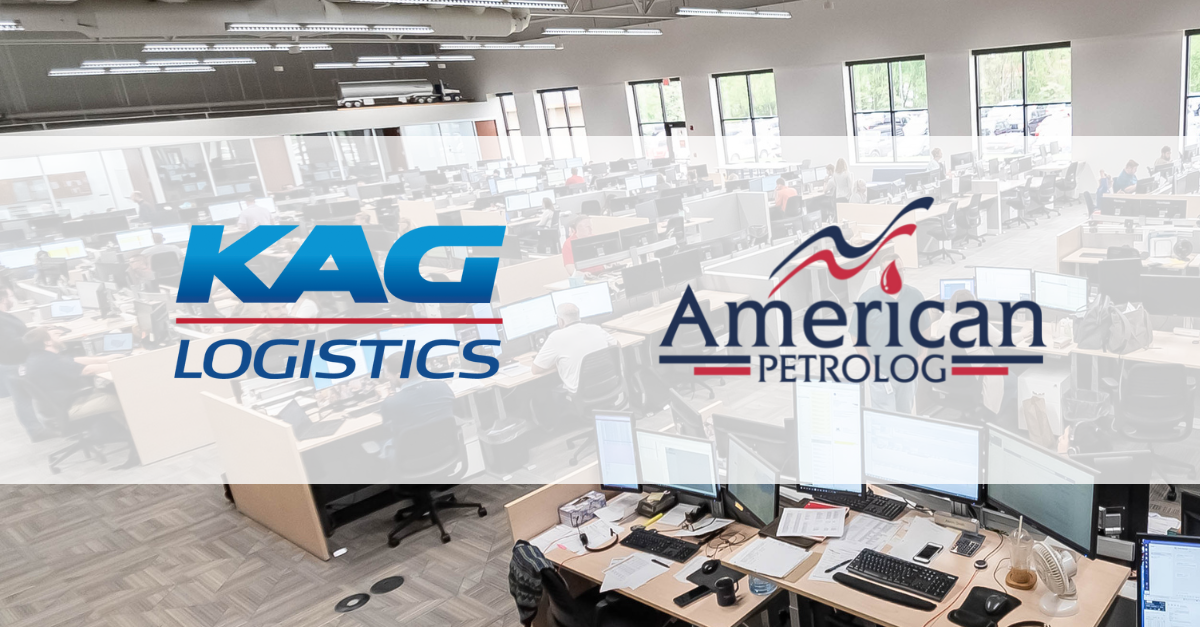 Posted on: June 16, 2022
KAG Logistics Acquires American PetroLog
NORTH CANTON, OH, June 15, 2022 – KAG Logistics, LLC ("KAGL") announced it has completed the acquisition of American PetroLog, LLC (www.americanpetrolog.com). The Lafayette, Louisiana-based company provides world-class multi-modal distribution services to the petrochemical industry. KAGL (www.kaglogistics.com) is the premier logistics provider within the petroleum, renewable fuels, specialty products, food products and merchant gas supply chains across North America.
Kevin Spencer, President of KAGL, commented on the acquisition by saying, "There are tremendous synergies between our two organizations which we plan to capitalize on as we hit the ground running on day one. American PetroLog has an impeccable reputation in our shared end markets and is committed to solving the complex supply chain challenges of our combined customers today and our potential customers in the future. Their passion and commitment to their people and their partners align perfectly with our vision to be the premier global transportation and logistics provider. We are proud to welcome them to our team."
American PetroLog offers a wide variety of logistics, transportation, storage and transloading services for commodities such as water treatment chemicals, biofuels, lube oil, wax, missile fuel, rocket propellant, oilfield chemicals, alcohol, and glycol. For the past three years, the company has been recognized by Inc. Magazine's prestigious list of the nation's 5,000 fastest-growing private companies.
As part of the transaction, American PetroLog's team of logistics professionals will be joining KAGL to include President and CEO, Jeff Colonna. According to Colonna, "We are excited about the opportunities this partnership with KAGL will provide our team and our customers. The timing is also significant with many shippers seeking to secure reliable capacity after the supply chain disruption faced by many over the last two years. By joining KAGL, we are even better positioned to meet the unique needs of our customers in the liquid bulk/petrochemical space going forward."
KAG Logistics is a subsidiary of The Kenan Advantage Group, Inc. (KAG), North America's largest tank truck transporter and logistics provider (www.thekag.com). The company operates through its six operating groups consisting of KAG Energy, KAG Specialty Products, KAG Food Products, KAG Merchant Gas, KAG Canada and KAG Logistics.