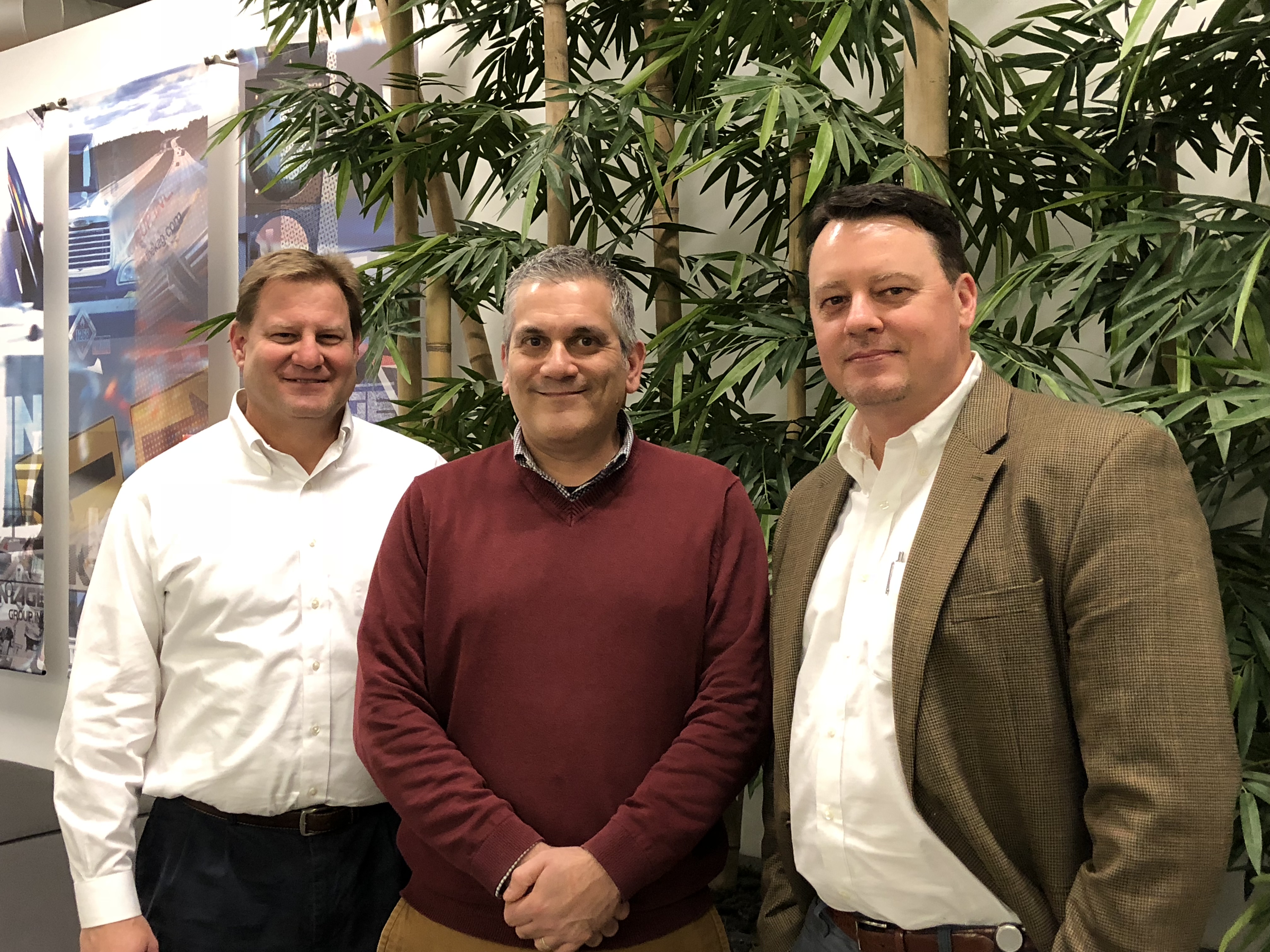 Posted on: February 1, 2018
KAG Logistics Invests in Talent for Future Growth
NORTH CANTON, OH, January 29, 2018 – KAG Logistics, the logistics and transportation leader in the liquid bulk industry, today announced that it continues to pave the way for future growth and success by attracting additional talent to the organization. Michael Clark has joined the company as Executive Vice President Logistics, Chemical and Specialty Products; David Hall has joined as Senior Director of Business Development; and Tony Mariani has accepted the position of Director of Logistics Solutions.
KAG Logistics is a subsidiary of The Kenan Advantage Group, Inc. (KAG), North America's largest tank truck transporter and logistics provider, delivering fuels, chemicals, merchant gases and food products across the U.S., Canada and into Mexico.
In his new role, Clark will be responsible for the strategic direction and management of our chemical and specialty products logistics. He will work with the KAG Logistics team to further develop, plan and execute logistics solutions for the company's valued customers. This includes continuing to strengthen business relationships while looking to drive additional growth in the company's current and expanding markets.
Prior to joining KAG Logistics, Clark served as Vice President, Transportation for DHL Supply Chain from 2012 to 2017. He has over 27 years of experience in the transportation industry, primarily in transportation logistics. Clark also served in senior management roles with Pacer International (now XPO Logistics), Exel Logistics and FedEx Companies.
David Hall, who joined the company in late 2017, will focus on growing the petroleum logistics business by creating value for customers through KAG Logistics' transportation management, fuel management and logistics services. Hall began his 24-year career with Florida Rock and Tanklines, Inc. He most recently served as Vice President of Logistics and Marketing with Lincoln Transportation, Inc.
In his new role as Director of Logistics Solutions, Tony Mariani will provide the leadership to drive the company's vision to revolutionize the transportation and logistics industry through advanced technology. He has 16 years of information technology experience to include senior management positions within the logistics industry. Mariani comes to the company from Incept Corporation where he held the title of Directory of Technology.
According to Kevin Spencer, Executive Vice President of KAG Logistics, "As one of the top 3PLs in our industry, it is imperative that we continue to attract the level of talent exemplified by these three professionals who are well-known and respected in our industry. We are committed to expanding our business while continuing to provide exceptional logistics services and solutions to our valued customers."
KAG Logistics provides comprehensive management, planning and execution services within the petroleum, renewable fuels, specialty products, and merchant gas supply chains across North America. The company incorporates industry-leading technology with process refinement capabilities and a round- the-clock Control Center to give its customers the competitive edge with unrivaled expertise in the advanced logistics industry. For more information, visit www.kaglogistics.com.