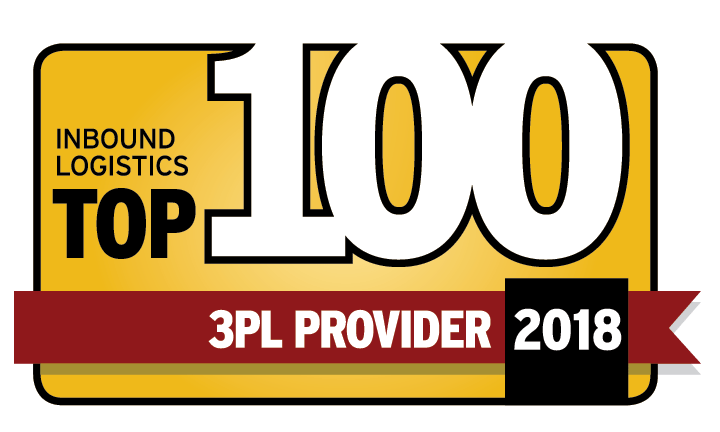 Posted on: August 6, 2018
KAG Logistics Named 2018 Top 100 3PL by Inbound Logistics
NORTH CANTON, OH August 6, 2018 – KAG Logistics, the transportation and logistics leader in the bulk liquid industry, is pleased to be selected once again by Inbound Logistics magazine as a Top 100 Third-Party Logistics Provider for 2018.  The annual list, narrowed down from a pool of over 300 companies, represents the best of the best third-party logistics service providers (3PL).
"At KAG Logistics, we are honored to receive recognition as a leader in this industry again in 2018," said Mike Forbes, senior vice president of logistics solutions at KAG. "Our team continues to use a formula that focuses on customer needs, collaboration and partnership to deliver solutions that provide the greatest value.  Using this recipe, in addition to our investments in more talent and technologies, we look forward to continuing to provide proven solutions to the marketplace."
Through its experienced people, proven processes, and industry-leading technology and analytics, KAG Logistics provides its customers the most efficient supply chain solution in the industry. Expert team members use a suite of technology tools and business intelligence that result in a more reliable, safe and efficient solution that is aligned with each customer's business objectives.
"Through personal interviews and online research, the editors at Inbound Logistics found that KAG Logistics continues to offer innovative solutions to help companies meet the challenging demands for supply chain speed, visibility, flexibility and control," shared Inbound Logistics Editor Felicia Stratton.  "We are proud to honor KAG Logistics for their continued demonstration of supply chain excellence in 2018."
About Inbound Logistics
Inbound Logistics is the leading multi-channel content provider targeted toward business logistics and supply chain managers. Inbound Logistics' mission is to help companies of all sizes better manage corporate resources by speeding and reducing inventory and supporting infrastructure, and better matching demand signals to supply lines. More information is available at www.inboundlogistics.com
About KAG Logistics
KAG Logistics provides transportation management, capacity solutions and value-added logistics services within the petroleum, renewable fuels, chemical, food and merchant gas industries across North America.  The company incorporates technology with industry knowledge and a round-the-clock Control Center to provide its customers a supply chain with a competitive edge.  For more information, visit www.kaglogistics.com.  KAG Logistics is a subsidiary of The Kenan Advantage Group, Inc., North America's largest tank truck transporter and logistics provider (www.thekag.com).
###