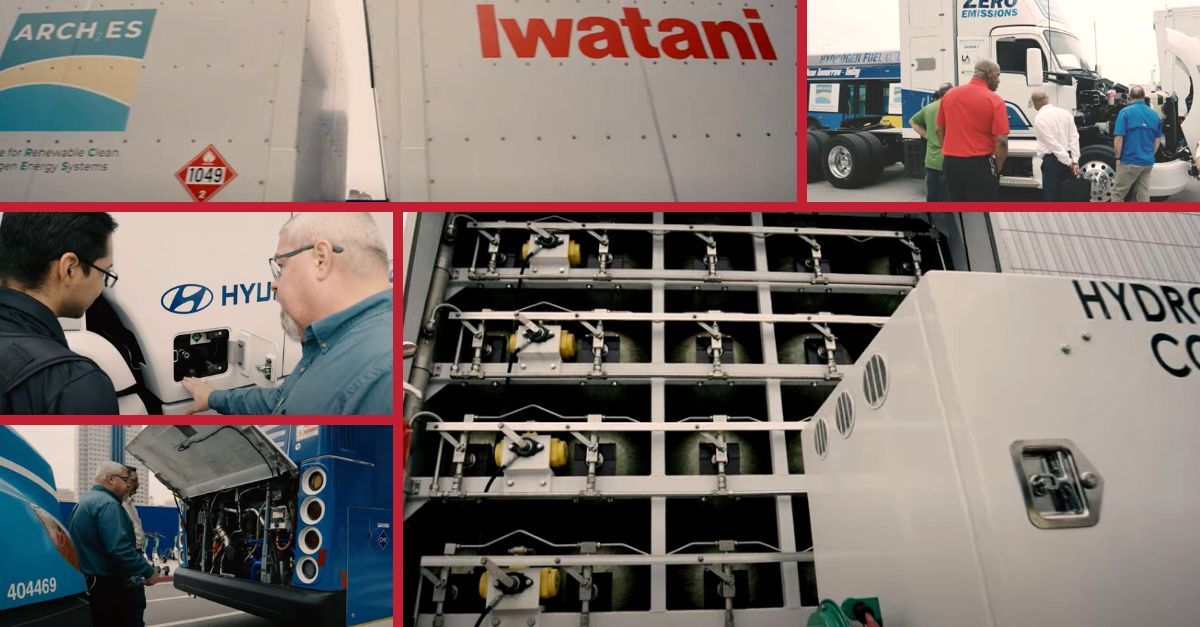 Posted on: November 22, 2022
KAG Merchant Gas Leading the Way to a Clean Future
November 21, 2022 – In September the Port of Long Beach, CA, announced its partnership with the Alliance for Renewable Clean Hydrogen Energy Systems (ARCHES).  Together, they commit to being the greenest port in the country by going zero emissions by 2035.  One way to accomplish that goal is by installing hydrogen-powered fueling stations.
KAG Merchant Gas had the opportunity to take part in the promotional event with their customer, Iwatani, by transporting Iwatani's hydrogen trailer tube to the Port. "The KAG team was super excited to be part of transporting our customer Iwatani's hydrogen trailer to this event.  We are privileged to help lead the way and promote the use of hydrogen," stated KAG Merchant Gas Vice President of Business Development Melissa Bradshaw.
KAG Merchant Gas has a proven history of transporting hydrogen, "the fuel of the future", for many industrial gas majors, as the company provides safe transportation from the production source to the end user.  Deliveries include fueling stations, industrial facilities, power generators, and testing sites.
"KAG will continue to grow and lead initiatives to further the development of the hydrogen transportation infrastructure," shared John Frinzi, Executive Vice President for KAG Merchant Gas. "And, we are best prepared to do this with our current footprint as the largest tank truck carrier in North America."
Continuing to build out regional infrastructure is one way KAG is driving to make a difference in a sustainable future for generations to come.
***
Learn more about KAG's ESG initiatives https://www.thekag.com/about/sustainability/
Watch as the Port of Long Beach announces its partnership with ARCHES https://www.youtube.com/watch?v=5AxSMhFd9cA