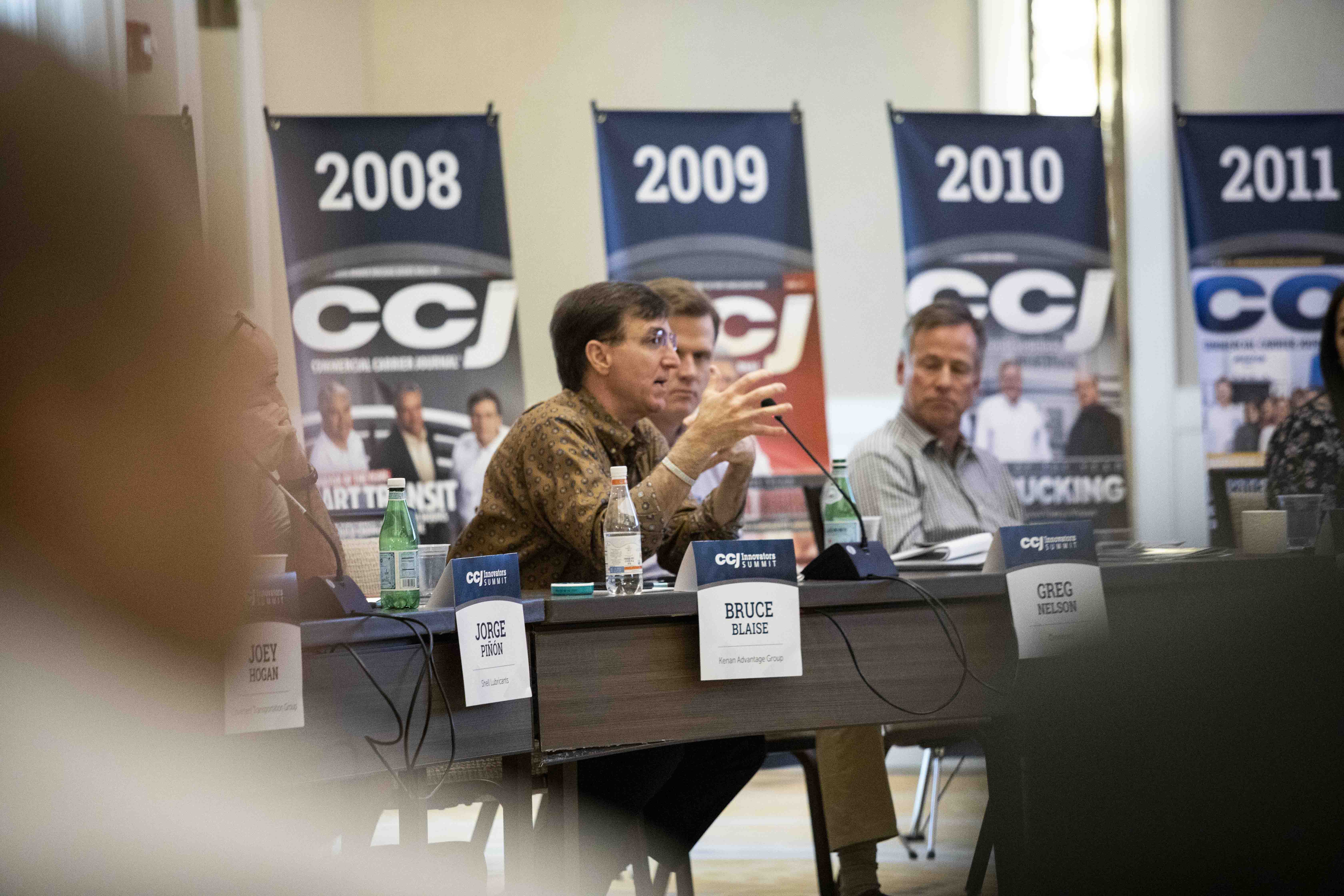 Bruce Blaise attends 2018 CCJ Innovators Summit
Posted on: February 14, 2019
KAG Recognized as a 2018 Innovator by Commercial Carrier Journal
Kenan Advantage Group (KAG) CEO and President Bruce Blaise joined other top trucking fleet executives for  Commercial Carrier Journal's (CCJ) 15th annual Innovators Summit held last week in Key Largo, FL.  This unique and exclusive event, moderated by CCJ editors, provided a round table environment for current and prior-year CCJ Innovator companies to share innovations and discuss solutions to industry challenges.
Kenan Advantage Group, a 2018 CCJ Innovator, was recognized as one of the first trucking companies to announce a guaranteed driver pay increase.  With an industry-wide driver shortage and tightening capacity, KAG saw this pay increase as one way to attract and retain drivers.  "By creating clarity for what drivers can expect the next few years, our net driver count has moved more positively than it has in two years," shared Blaise.
Other fleets recognized as 2018 Innovators included Load One, XPO Logistics, Penske Truck Leasing, Paper Transport, JLE Enterprises, Central Oregon Trucking Company, Veriha Trucking, Crestwood Transportation, CRST International and Navajo Express.