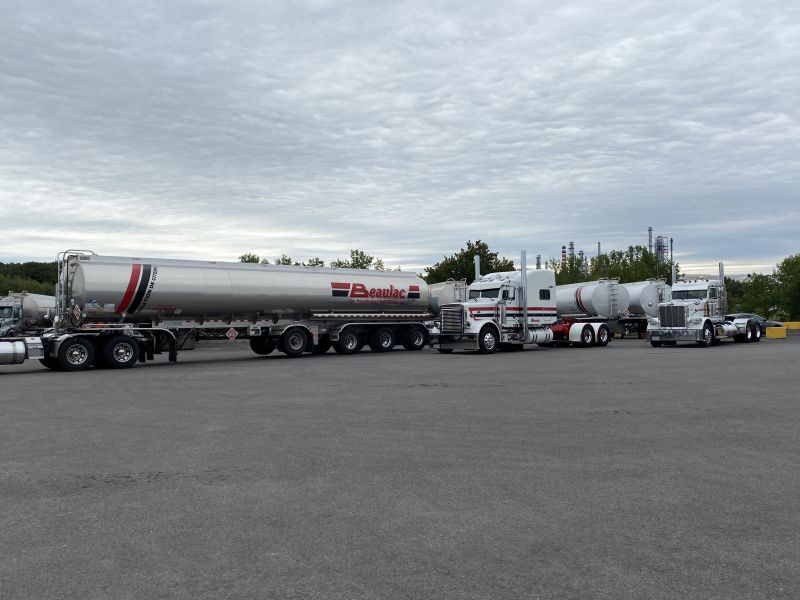 Posted on: September 22, 2020
Kenan Advantage Group Acquires Les Distributions Carl Beaulac
NORTH CANTON, OH, September 18, 2020 – The Kenan Advantage Group, Inc. ("KAG"), North America's largest tank truck transporter and logistics provider, announced that it has completed the acquisition of Les Distributions Carl Beaulac through its Canadian subsidiary, RTL Westcan.  The Quebec-based company has specialized in hauling petroleum, chemicals, aggregates and hot products for over 30 years.
According to KAG COO Grant Mitchell, "Beaulac Transport has built a strong solid reputation in the transportation industry based on its hands-on, customer-focused approach to its operations. They have been a long-standing leader in our industry by always putting their customers, employees and safety first. We believe our two companies are a perfect fit as we share the same core values and future goals."
As part of the transaction, co-owner Carl Beaulac will join the company and will oversee all hauling operations east of Ontario where the company looks to strengthen its growing presence in Eastern Canada. Additionally, 97 professional drivers, 11 maintenance professionals and 19 administrative personnel will be joining RTL-Westcan.  The company also acquired two additional facilities in Quebec and expanded its fleet by 79 tractors and 92 trailers.
"On behalf of myself and my team at Les Distributions Carl Beaulac, we are proud to be a new member of the RTL Westcan family," said Carl Beaulac.  "We will continue to provide excellent service to our customers and add new arrows in our quiver in order to be even more competitive and diversified."
"We are excited to have Carl and the entire Beaulac team join our North American team," continued Mitchell.  "This a great opportunity for both organizations."
The Kenan Advantage Group, Inc. (www.thekag.com) operates through its six operating groups consisting of Fuels Delivery, Specialty Products, Food Products, Merchant Gas, KAG Canada (RTL/ Westcan) and Logistics. The company has terminal and satellite locations in 40 states and seven Canadian provinces and territories, with the ability to deliver within all 48 contiguous states, Canada and Mexico. KAG also provides specialized supply chain logistics services through KAG Logistics and KAG Ethanol Logistics (www.kaglogistics.com).