Getting in the Spirit of the Holidays!
Posted on: December 17, 2019
---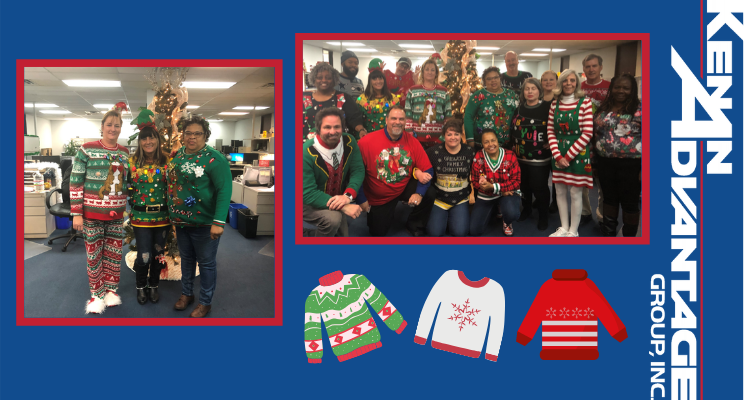 Always up for some friendly competition, our KAG Fuels Delivery team in Carrollton, TX is showing off their holiday spirit with their First Annual Ugly Sweater Contest.  We love how these activities bring our KAG Family together!
The winners for this year's contest are Sammie Pruitt, Jamie McCloud and Denise Reed
Kneeling L-R: Dino Pusateri, Russ Kimmet, Stephanie Thompson, Charmaine Clay
Standing L-R: Catrina Dorsey, Jonathan Ojegba, Sammie Pruitt, James Gibbs, Jamie McCloud, Denise Reed, Calvin Kniffin, Jan Anderson, Carol Brzezinski, Brenda Kolakowski, Ron Ritchie, Diane Randle