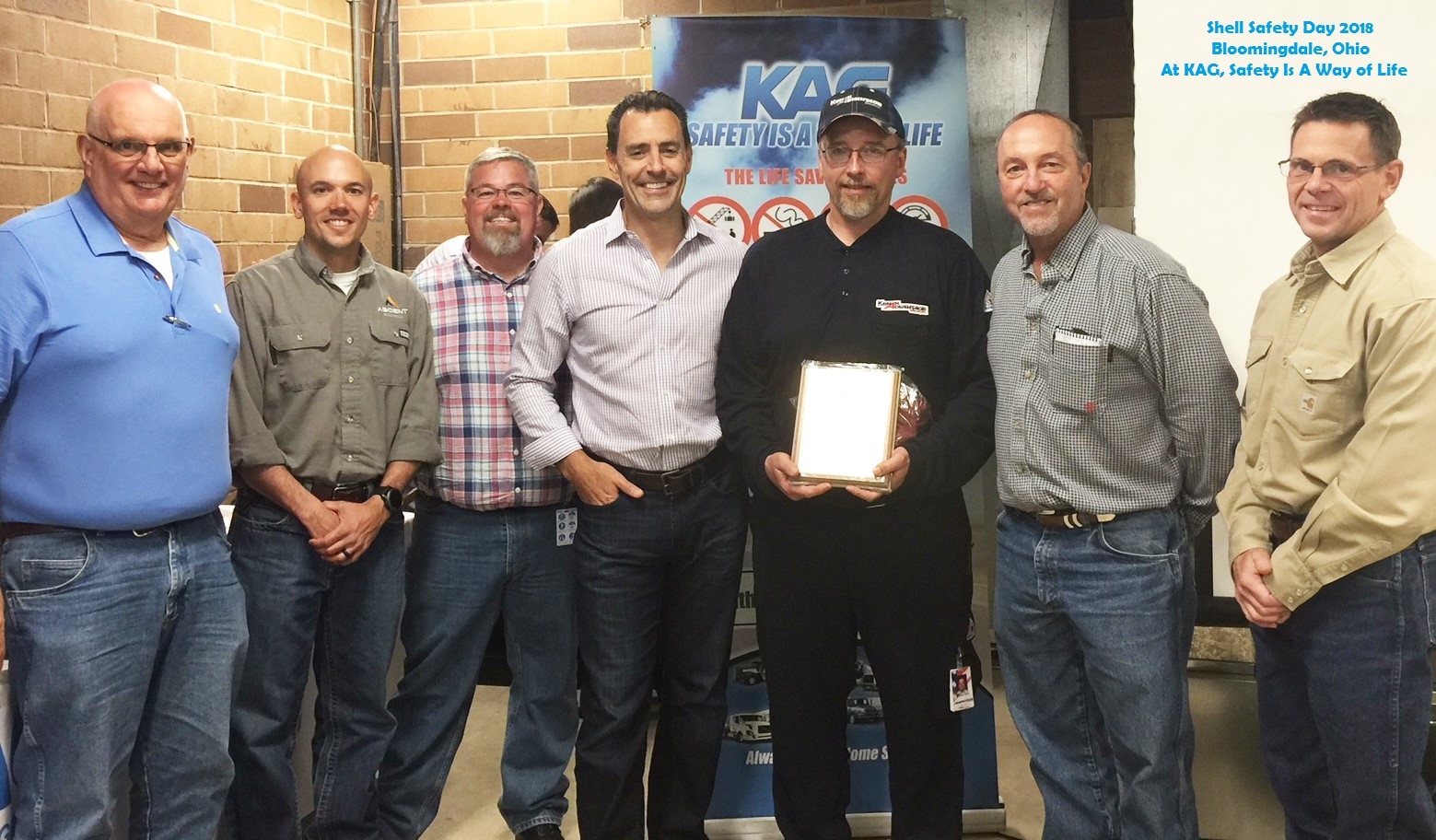 Posted on: May 24, 2018
KAG Driver Bill Dent Presented With Shell Safety Award
KAG and Shell Trading (US) collaborated in Bloomingdale, OH for Safety Day 2018.  KAG professional Driver Bill Dent, who works out of our Norwich facility, was recognized by Shell for his actions to keep others safe. Most recently, while conducting his risk assessment at a loading site, Bill used his Stop Work Authority to move equipment and evacuate others until a hazard was eliminated. "Bill is a valuable member of the KAG team and he cares and mentors others," states Becky Perlaky, KAG Executive Vice President, Safety and Compliance.  "As a Driver Trainer, Bill continues to receive calls from Drivers asking for his assistance and expertise long after they have been released from training."
John Dimech, President of Shell Trading Company (US) spoke with the team on the importance of Goal Zero and the theme around Safety Day. Goal Zero focuses on personal, process, and transport safety. Both KAG and Shell have established a robust safety culture.  "Faced with dilemmas each day, we have a conscious decision and choice to make because we care about each other. We cannot remain silent and allow someone to get hurt," says Dimech.  He went on to stress to attendees about "remaining alert to low frequency but high impact catastrophic events" as risk normalization becomes a problem when we become so accustomed to and comfortable with our surroundings.
Overall, it was clear that the entire team values a culture of safety and focuses each day on eliminating risk as they strive to create a safe environment for everyone.
Congratualtions to Bill and thank you to all who participated in this year's Safety Day.