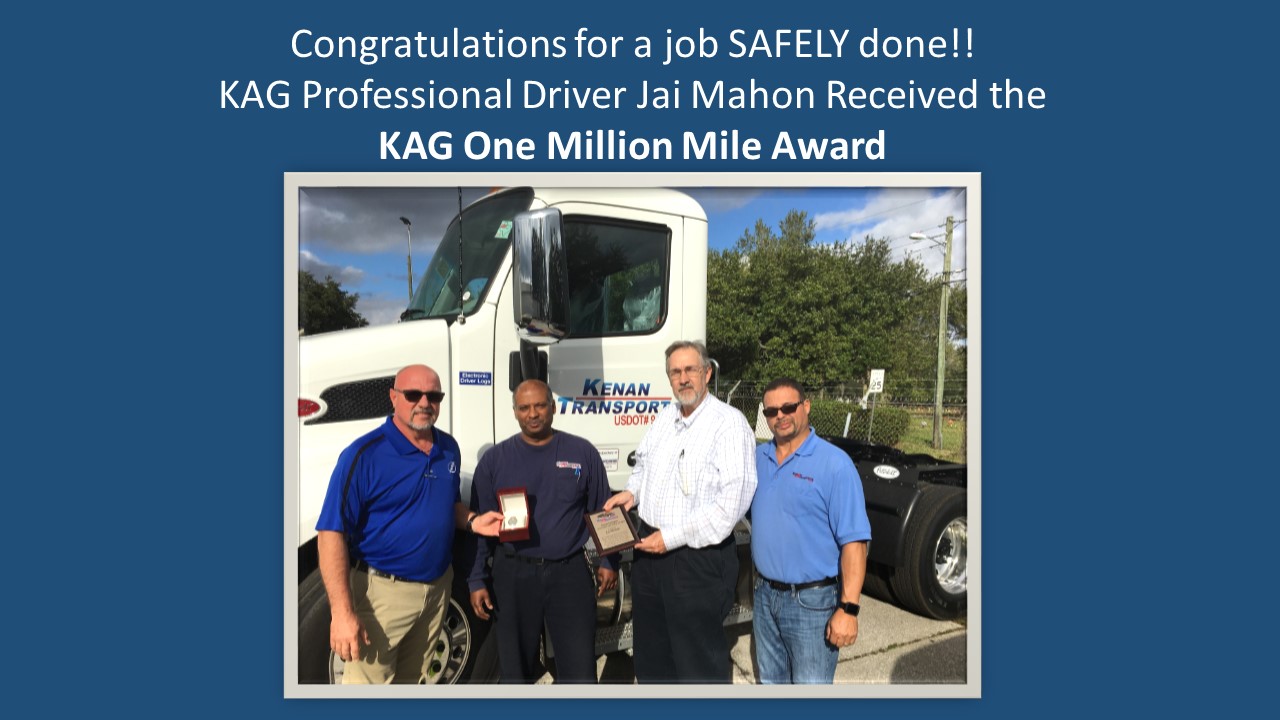 Posted on: December 11, 2018
KAG Driver Jai Mahon Receives Million Mile Award
Congratulations to KAG's Tampa, FL Driver Jai Mahon who recently received the KAG One Million Mile Award.  This prestigious award is given to Drivers for accumulating one million safe, accident-free miles driven.
Each day Jai demonstrates KAG's uncompromising commitment for the safety of his fellow employees, customers and the general public.
We thank you for your dedication and your professionalism.
Pictured (left to right) are Assistant Terminal Manager Gary Miles, Mr. Mahon, Terminal Manager Will Mays and KAG Regional Safety Manager Dionisio Lopes.