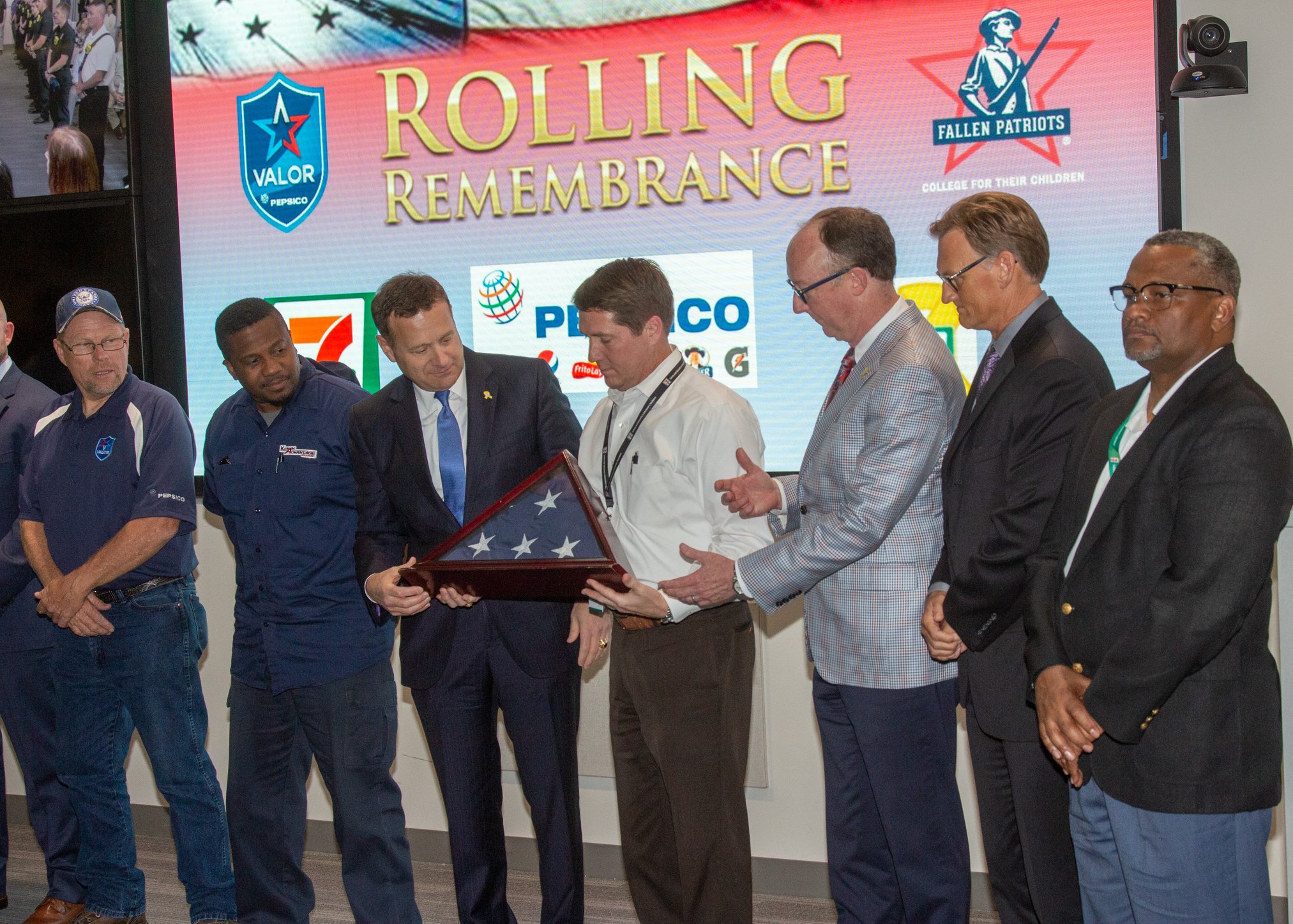 Posted on: May 6, 2019
KAG Driver Participates in Rolling Remembrance
KAG Professional Driver Alfred Bobb, who served as a Corporal in the US Marine Corp from 1994-2000, participated in 7-Eleven's Rolling Remembrance event to celebrate the start of Military Appreciation Month.
Alfred (pictured second from left) was recognized for his service and also took part in the day's flag relay.
Thank you Alfred and all our military for serving our country!