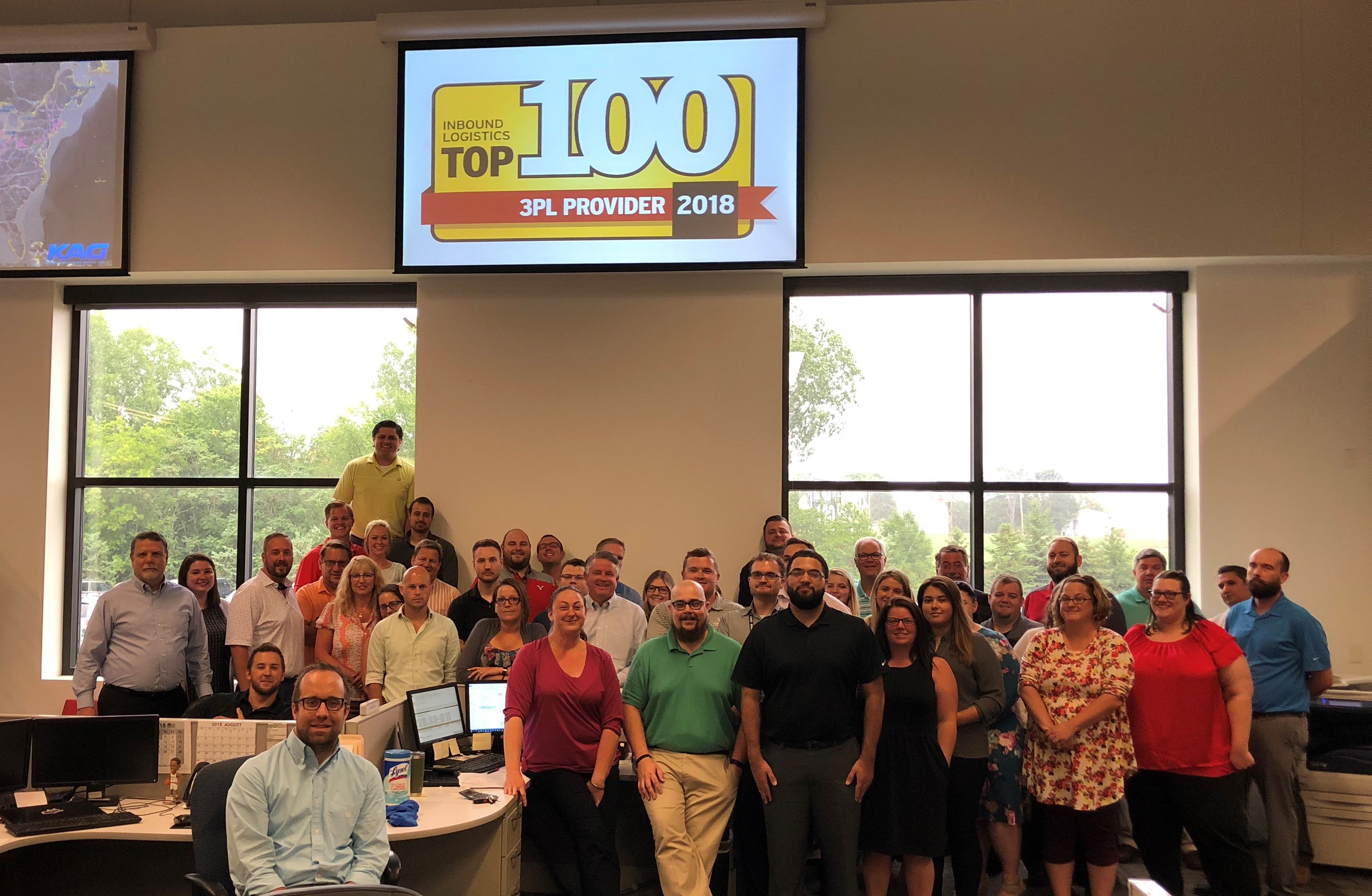 Posted on: August 23, 2018
KAG Logistics Celebrates a Win!
KAG Logistics is proud and excited to be selected for the second consecutive year as a Top 100 Third-Party Logistics Provider!  "It is through the daily dedication and professionalism of our entire KAG Logistics team and those who support us that place KAG Logistics on the map as one of the best logistics providers in the country," says Kevin Spencer, EVP of KAG Logistics.  "We couldn't achieve the levels that we do without all of their hard work."
The team gathered together to celebrate their achievement last week.