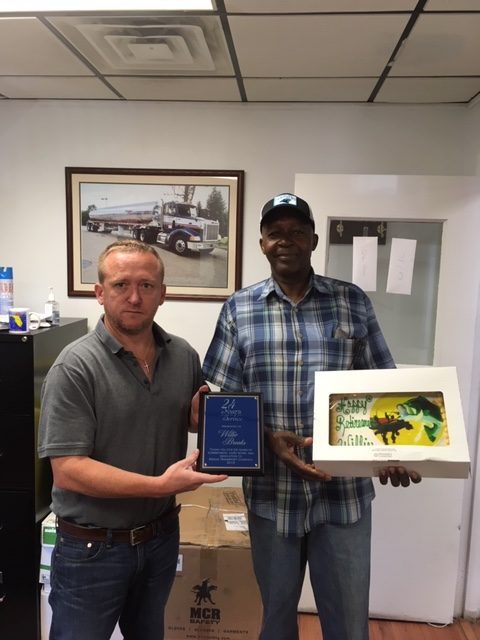 Posted on: May 2, 2019
KAG Professional Driver Willie Brooks Retires
After 24 years as a Professional Driver with KAG, Willie Brooks is retiring from our Charlotte, NC Terminal.
"Willie has been a terrific employee. It was my pleasure having him on my team and he will be missed, but he plans to spend his retirement fishing," shared Terminal Manager Wayne Jackson.
Thank you Willie for your loyal contribution and service to KAG.  We wish you the very best in retirement!