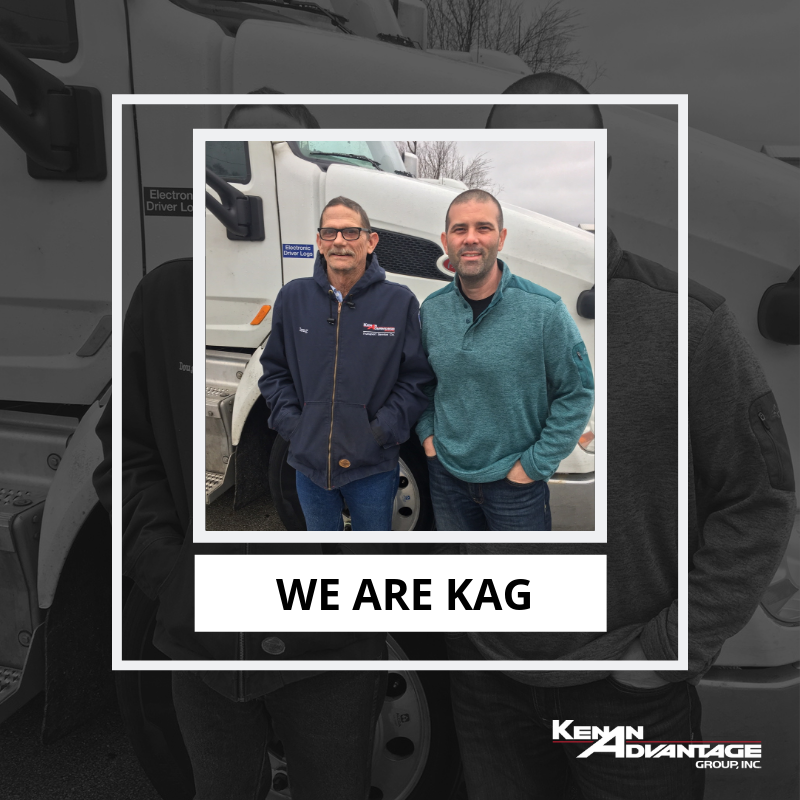 Posted on: February 8, 2019
KAG Team Steps Up to Support Fellow Driver
On December 1, 2018, KAG Professional Driver Doug Peden's house was severely damaged by a tornado that tore through his hometown of Taylorville, IL.  The KAG Food Products team in Jacksonville rose to action to help Doug through this difficult time.
"It was nice to see the my KAG family support me," said Doug.  "It's been a great 20 years of driving for the KAG team."
"KAG  will always support our Drivers," shared Tyler Coventry, EVP for KAG Food Products.  "Doug has always been the perfect example of a professional Driver."
Pictured is Doug (left) and Tyler.