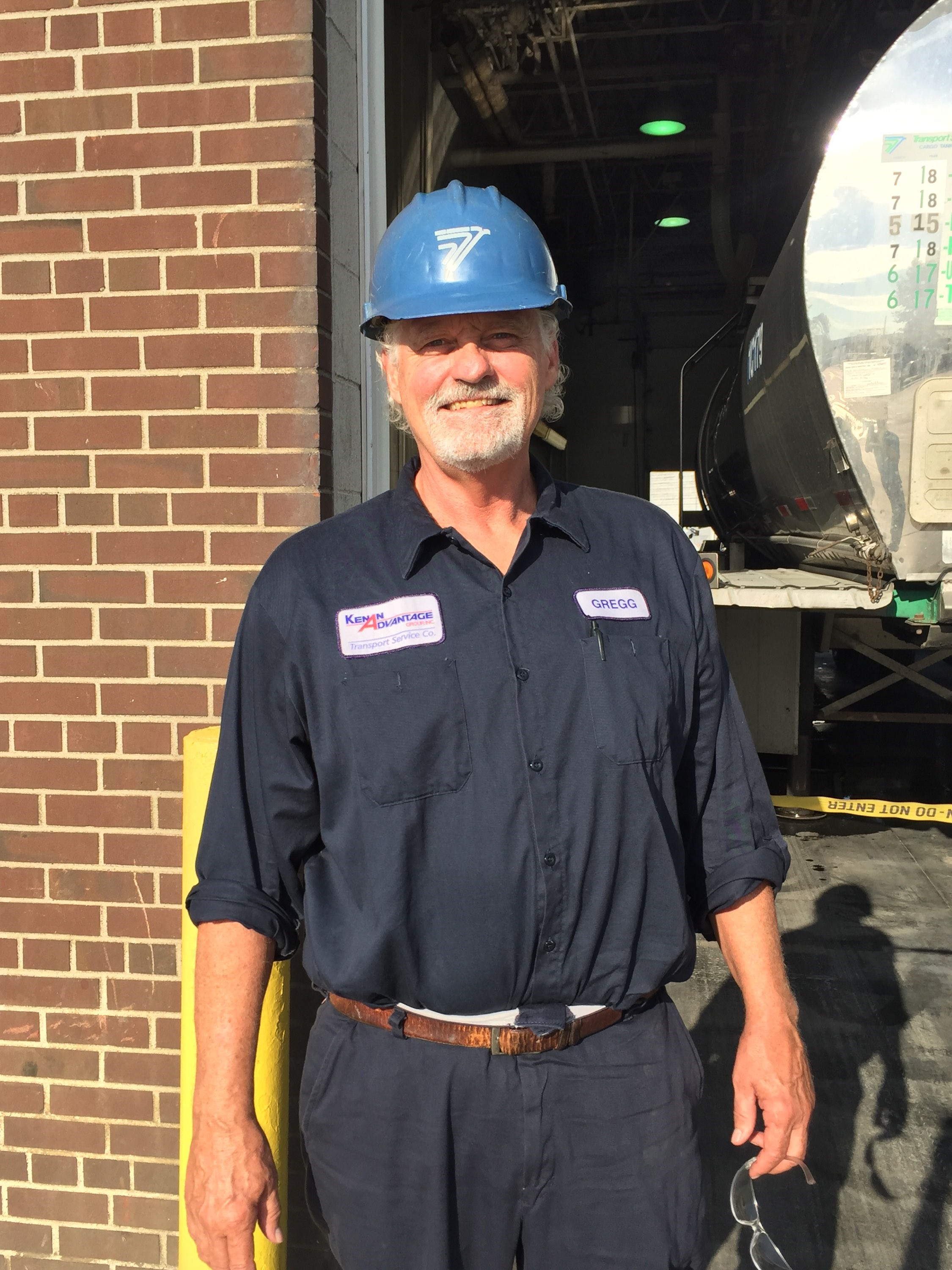 Posted on: September 20, 2018
Meet KAG's Gregg Stark!
KAG is proud to be the Employer of Choice for Gregg Stark's last 32 years!  Gregg started with KAG's Transport Service Company in July 1986 as the first Driver out of our Midland, MI terminal.  Shortly thereafter he was offered a Tank Cleaner position. Then, in 2008, he was promoted to Tash Wash Supervisor.
Gregg takes great pride in making sure KAG has the cleanest tractors and trailers on the road.  When he sees a clean KAG truck on the highway, it puts a smile on his face.  "Gregg always brings a positive attitude and eagerness to get the job done safely and efficiently," shared Gregg's Terminal Manager, Ryan Lloyd.  "He has done a great job building our tank wash operation into the success that it is."
Through the years Gregg has seen KAG evolve into the great company that it is today.  "I am very appreciative of the steady employment that KAG provides," Gregg said, "and I have enjoyed getting to know fellow KAG employees over the years.  The Terminal Managers and the people at the Canton Support Center are a pleasure to work with."
As much as Gregg enjoys his job, he is looking forward to retiring next year.  He plans to spend more time with family, hunting, fishing and riding his Harley Davidson.
Thank you Gregg for your dedicated and continued service to KAG!