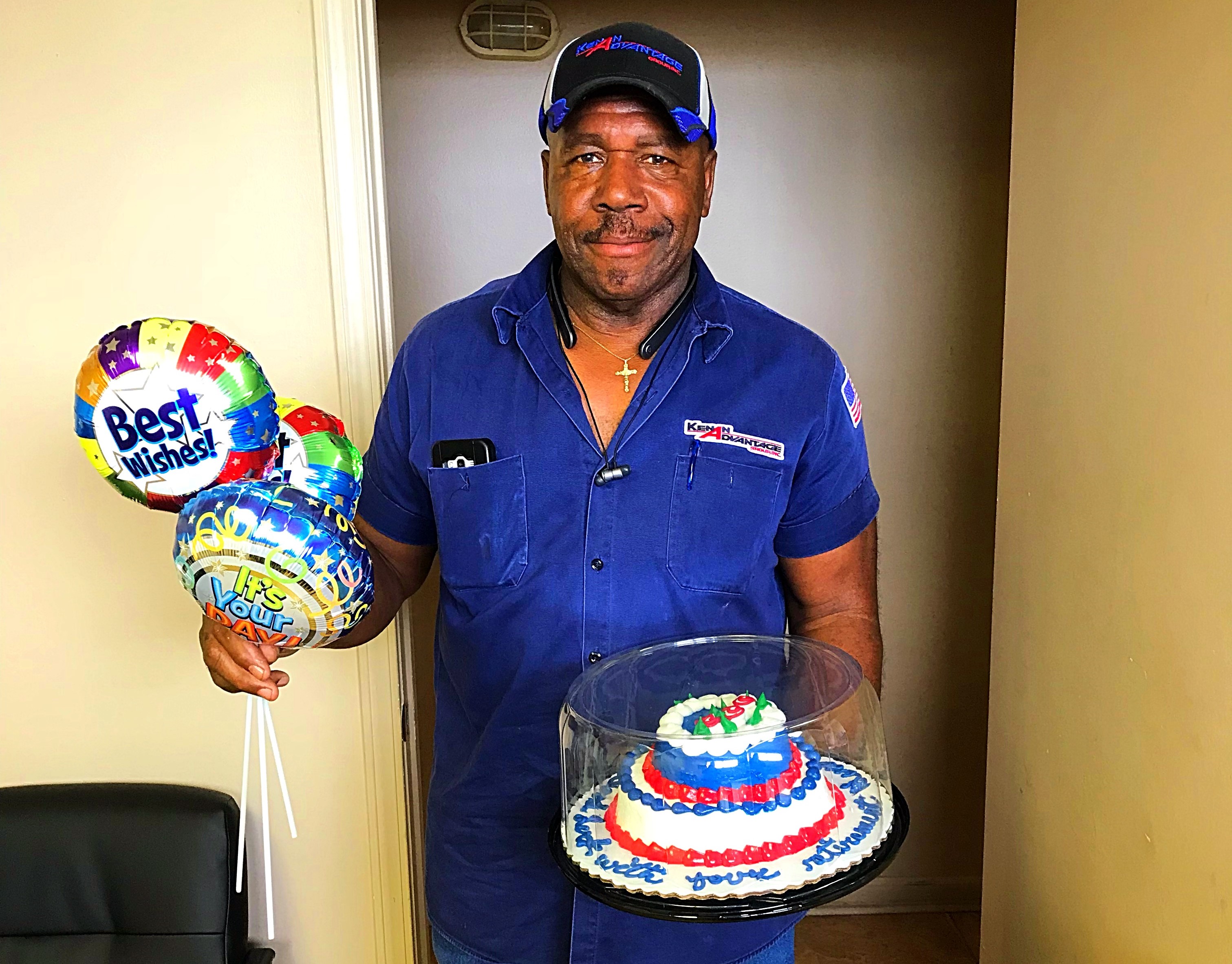 Posted on: August 14, 2018
Professional Driver Leroy Johnson Retiring from KAG
After 42 years as a Professional Driver with KAG, Leroy Johnson is retiring from our Memphis, TN Terminal!  Leroy joined KAG November 3, 1976.
"Leroy has been a hard working Driver since I met him in 2010," shared Terminal Manager Eric Gaston.  "He always offers valuable support and wisdom."
Thank you Leroy for your loyal contribution and service to KAG.  We wish you the very best in retirement!