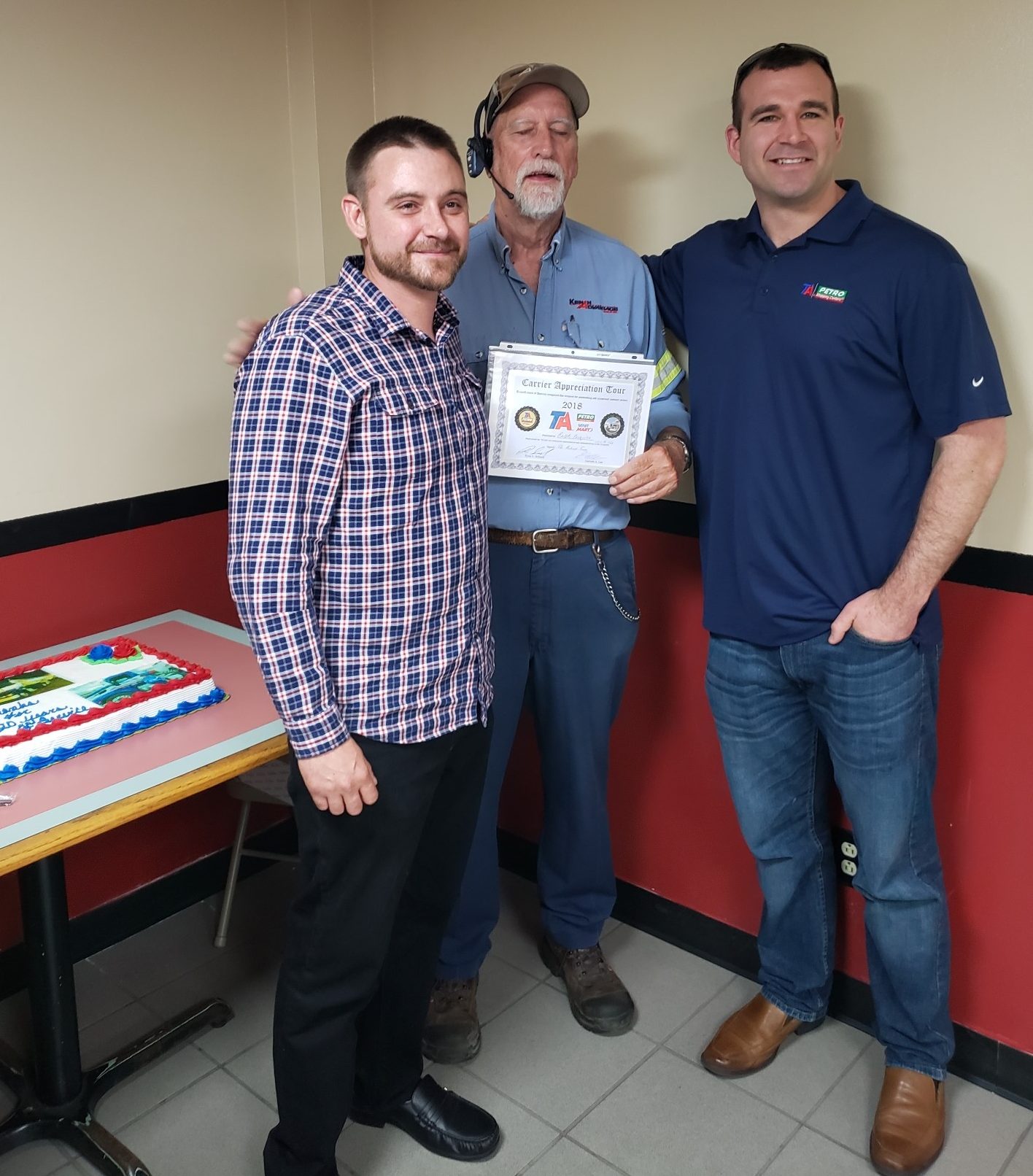 Posted on: June 12, 2019
Professional Driver Ralph Pasquino Recognized by Travel Centers of America
Congratulations to TA dedicated Driver Ralph Pasquino who was recognized by Travel Centers of America for his 20 years of service. Ralph works out of our FDG Newell, WV terminal.
Pictured left to right: Garret Lee of TA, Ralph and Ryan Schnell, also of TA.
Thank you Ralph for your dedication to KAG and to our valued customer!